Wojciech Wiszniewski made a total of a dozen of films. Almost all of them are short films and student essays, except for a one hour feature 'A Random Love Story' and a TV theatre show 'The Cremator'. Despite his legacy is not extensive, he remains one of the most fascinating Polish directors, a unique author, who over barely ten years or so, in just a few works, developed his own cinematic formula. He did not quite believe in differences between particular genres; he developed a form unprecedented in the Polish cinema; offering a conceptual game of clues and associations, with criticism of the regime of the Polish People's Republic and its moldy support of an ideology often being at stake.
He started with a bang: his student film essay 'Heart Attack' from 1967 is full of expressionist camera angles, broken editing, with the jazz music dominant. The title of the movie, commissioned by UNESCO and warning against a too intense pace of life, proved prophetic for Wiszniewski. Born in 1946, the artist died of heart attack when he was only 35. At that time, he was preparing for the production of his feature debut 'Porwanie Króla' ("The Kidnapping of the King"), a story in the times of the Polish king Stanisław August Poniatowski.
In order to come at least a bit closer to revealing his mystery, many of Wiszniewski's aficionados try to identify some recurrent themes in his legacy. Was the author of 'The Primer', an acclaimed and astounding analysis of the Polish character and spirit of the 1970s, above all a documentary film-maker? Has he merely moved farther the boundaries of the genre by introducing stage production and ingenious formal tricks, by directing his protagonists and constructing the narration that was rather based on ideals translated into images than biographical history? Or has he invented a brand new way of storytelling?
Well, it is one of the pleasures of watching Wiszniewski's productions is that they do not provide easy answers to these questions. Moreover, particular films differ substantially from each other. The account from the camp for art school students "Wilkasy 70", a quasi (intentional?) self-parody, and the portray of "Wanda Gościmińska. A Weaver", transforming into an essay on Stalinism, do not have a lot in common. If, however, one wanted to search for common points, the most important one is Wiszniewski's focus on the working people (carpenters, miners, foremen, peasants), so crucial also because they are a perfect impersonation of the system of promotion used in the Polish People's Republic together with the inseparable propaganda, a phenomenon eagerly explored by the director.
35 years after his death, some elements of Wiszniewski's style entered the Polish documentary repertoire (from the quasi-stage production of past events to the continuous oscillation between the fictional and the factual element) for good. Also, the power of influence of the films themselves has not weakened: they still impress with courage, radicalism and accuracy of their observations. Thanks to them, Wiszniewski created a true 'Primer' for future film-makers who should wish to revolutionize the cinema.
Filmography
All films screened at Two Riversides
1978 … Sztygar na zagrodzie…|Foreman On A Farm
1976 Stolarz|The Carpenter
1976 Elementarz|The Primer    
1975 Wanda Gościmińska. Włókniarka|Wanda Gościmińska. A Weaver
1974 Historia pewnej miłości|Random Love Story
1973 Opowieść o człowieku, który wykonał 552% normy|A Story of a Man Who Filled 552% of the Quota
1971 Wilkasy 70
1970 Jutro. 31 kwietnia – 1 maja 1970|Tomorrow. April 31 – May 1    
1969 Ślad|Trace
1967 Zawał serca|Heart Attack
The 4pm Sunday (July 31st) screening of Wiszniewski's films will be hosted by Tadeusz Sobolewski who will speak about director's works.
TADEUSZ SOBOLEWSKI – One of the most highly regarded and influential Polish film reviewers. Born in 1947, he graduated in Polish studies from the University of Warsaw. To his interest in literature, he soon added a passion for film. In the 1970s, he was working for the "Film" weekly and since 1981 he has regularly contributed to "Kino" ('Cinema') monthly magazine. For a couple of years, he was the magazine's editor-in-chief, currently running a regular column of feature articles. His daily work involves writing about films and culture for "Gazeta Wyborcza" daily. He was also the co-author of the "Kocham Kino" ('I love cinema') TV program (together with Grażyna Torbicka) and wrote a few books.
His reviews and essays are unusually erudite and characterized by precision of style. His opinions on film are valued by many movie-goers, as he is known to be a perspicacious and sensitive observer of contemporary cinema. Sobolewski is also as a great connoisseur of older movies, to which he came back during last year's "Lekcja kina" ('A Cinema Lesson') in Kazimierz Dolny. Not afraid of pop culture, as a viewer he follows his own paths. He believes that contemporary cinema hides a number of talents which are yet to be discovered which makes him watching works of film making beginners with great interest. In art, he has ever been looking for spirituality and metaphysics, fishing out for those film components that are usually hard to name.
Besides film reviews, Tadeusz Sobolewski also writes excellent essays (very successful collection "Dziecko Peerelu" ['The Child of the Polish People's Republic']). In 2012, he published his book – "Człowiek Miron" ['Miron Man], based on his own memories of Miron Białoszewski. His feature articles from "Kino" magazine and selected texts from "Gazeta Wyborcza" daily were recently published in the volume "Kino własnymi słowami" ('Cinema in my own words').
Sebastian Smoliński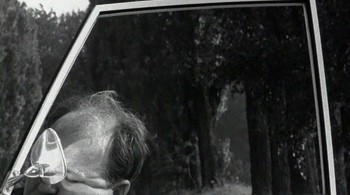 30/07
12:30
THE SILVER STAR CINEMA
31/07
13:30
THE SILVER STAR CINEMA
31/07
16:00
THE SILVER STAR CINEMA
01/08
13:00
THE SILVER STAR CINEMA
02/08
11:15
THE SILVER STAR CINEMA
03/08
13:15
THE SILVER STAR CINEMA
04/08
11:30
THE SILVER STAR CINEMA