"Cinema Lesson – Confession of a Filmmaker" is a particular form of our special guests' meeting with the festival audience. The artists talk about their fascination with art, artistic sins and craft secrets.

At Two Riversides, in a very personal way, the masters of cinema talk about their fascination with art (not only film art), inspirations, masters and mentors, but also about the sins they have committed along their artistic way. These meetings not only show the profile of the artist, they also provoke a very interesting discussion about the system of values, philosophy of life, the role of culture and art in everyday life. Since 2009, the Cinema Lessons have been recorded and constitute a part of the Film and Art Festival Two Riversides archive. As a part of the series we have already hosted: Bob Rafelson, Bruno Barreto, Sławomir Grünberg, Wojciech Marczewski, Andrzej Titkow, Jerzy Stuhr, Sławomir Idziak, Piotr Szulkin, Filip Bajon, Jan Hřebejk, Andrzej Fidyk, Grzegorz Królikiewicz, Marek Koterski, Waldemar Pokromski, Andrzej Jakimowski, Wojciech Smarzowski. Carlo di Carlo, Paweł Pawlikowski, Jan Kanty Pawluśkiewicz, Alla Starski, Tadeusz Sobolewski, Bogdan Dziworski, Ewa Puszczyńska, Marcin Koszałka.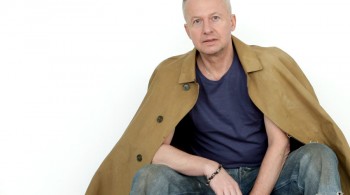 If the most obdurate cynics shed tears, they would see the world through his eyes. If Mad Max spoke Polish, he would speak his lines as mesmerizingly as he does. If bulldogs could laugh, they would have his rakish smile. We give you... Bogusław Linda. more...
31/07
12:00
THE SILVER STAR CINEMA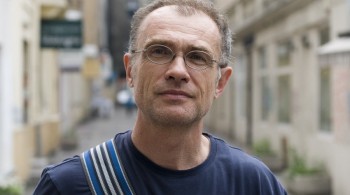 The most challenging Polish cinema quiz? Choose your favourite scene from Piotr Dumała's films and briefly explain your choice. The aficionados of the director's legacy might have a problem with providing one answer only. more...
03/08
11:00
THE SILVER STAR CINEMA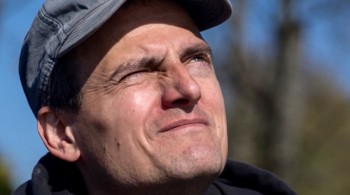 Wojciech Staroń has given his public a life lesson more than once. After all, his two most well-known documentaries include 'Siberian Lesson' and 'Argentinian Lesson'. more...
05/08
11:30
THE SILVER STAR CINEMA